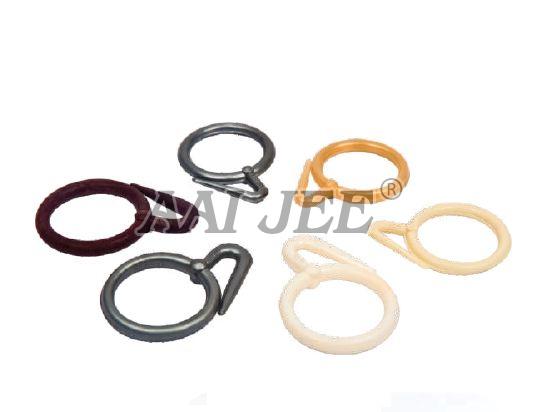 An inexpensive plastic tool called a PVC Rawal Plug is used to fasten screws or bolts into plaster, concrete, or brick walls. The screw or bolt is then placed into the centre of the plug. That too after it has been placed into the hole that has been drilled into the wall.
The plug's extending wings grab the sidewalls of the hole and give the screw or bolt a solid hold. The building and hardware industries greatly benefit from the services of a PVC rawal plug supplier in Gujarat.
How Do PVC Rawal Plugs Operate?
When inserted into a wall hole that has been drilled, PVC Rawal Plugs are made of a little piece of plastic with wings that expand. Prior to inserting a PVC Rawal Plug, the desired hole must first be drilled into the wall.
To guarantee a tight fit, the hole's diameter should be only a little bit smaller than the plug's diameter. The plug is then put into the hole up until the surface of the wall is reached. Finally, a bolt or screw is placed into the plug's middle. It causes the plug's wings to spread out and tighten their hold on the hole's sidewalls.
For the screw or bolt, it offers a reliable anchor. The PVC Rawal Plug's extending wings form a mechanical connection with the wall material nearby. This stops the bolt or screw from pulling or slipping out of the hole.
Why PVC Rawal Plugs Are Better?
Utilising PVC Rawal Plugs in building and do-it-yourself projects has various benefits:
Installing Is Simple
PVC A great option for DIY enthusiasts, Rawal Plugs are easy to install and just need a few common equipment.
Durable PVC
In order to protect against moisture, chemicals, and other environmental elements, Rawal Plugs are manufactured of high-quality PVC. They are the best to utilise in damp and outdoor settings.
Corrosion-resistant
PVC Rawal Plugs don't rust with time, unlike metal anchors, which are corrosion-prone. As a result, durability and dependability are increased.
There are several different sizes and varieties of adaptable PVC Rawal Plugs. They are therefore appropriate for use with a range of screw and bolt sizes and with various wall types.
Cost-effective
Comparing PVC Rawal Plugs to other kinds of wall plugs, they are a more affordable and economical anchoring solution.
PVC Rawal Plugs: Applications
In a variety of DIY and building tasks, PVC Rawal Plugs are frequently employed. PVC Rawal Plugs are frequently used for the following purposes:
• installing cupboards, racks, and other fittings on walls. affixing monitors, TVs, and other electrical equipment to walls.
• putting up curtain rods, shades, and other window coverings. securing air conditioners that are wall-mounted.
• affixing electrical devices to walls or ceilings, such as lighting fixtures, fans, and other things. Repairing baseboards, skirting boards, and other wall trim
• establishing locations where cables, wires, and ropes can be anchored. mounting signs, awnings, and satellite dishes on walls as external components.
Conclusion
In comparison to other kinds of wall plugs, PVC Rawal Plugs are a dependable and long-lasting wall anchoring option that have various benefits. A sturdy anchor for screws and bolts is created by their expanding wings' strong mechanical bond with the material of the adjacent wall.
The fact that PVC Rawal Plugs are composed of high-quality PVC material that is resistant to moisture, chemicals, and other environmental conditions makes them perfect for usage in outdoor and wet locations.